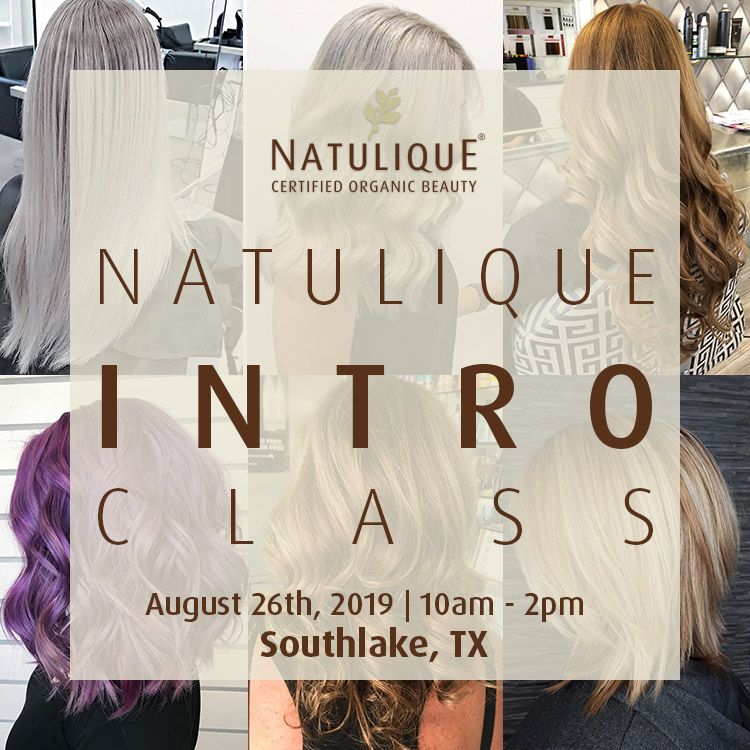 NATULIQUE INTRO Class | August 26th, 2019 (Southlake, TX)
You are invited to attend a NATULIQUE INTRO Class in Southlake, Texas
Learn about NATULIQUE Colour, Wet Line & Styling Products. Cleaner products are the future of Beauty. NATULIQUE leads the industry with the most innovative products found anywhere in the world.
Date: August 26th, 2019
Time: 10am – 2pm (no lunch breaks)
Location: 2nd Floor of the Club House 251 Watermere Drive, Southlake TX
Price: $57 (Sample kit to be mailed prior to class includes shipping)
Subject to availability
We hope you take advantage of this opportunity to learn about a line that can change the way you do colors and help you gain clients that are on the search for the stylists who practices sustainable beauty.
We hope you will join us.
What do you think?